According to a recent press released from the Occupational Safety and Health Administration, a trucking company in Massachusetts has been ordered to reinstate one of its drivers and to pay more than $131,000 in compensation including payment of back wages and interest; compensatory damages and punitive damages. The truck company was ordered to reinstate the driver after firing him for failing to violate safety laws.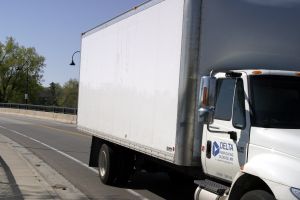 Our Boston injury attorneys know that trucking companies have a legal obligation to ensure that their drivers follow all safety rules and regulations. Unfortunately, some companies not only fail to enforce such regulations but actively encourage drivers to break the rules. The trucking company that fired this driver for a failure to disobey safety requirements is a clear example of the type of a trucking company that puts people at risk by prioritizing profits over safety.
Massachusetts Trucking Company Pressures Driver to Violate Hours of Service Rules
The OSHA press release reports that an agency investigation revealed that the company, Brillo Motor Transportation Inc., terminated a truck driver because he refused to exceed the number of hours allowed under the Federal Motor Carrier Safety Administration regulations.
In particular, the company had an issue with the driver's failure to violate the FMCSA's 60/7 rule. This rule mandated that a driver who operates his vehicle for a total of 60 hours over the course of seven days must have a rest break equal to at least 34 consecutive hours of rest before he is allowed to drive a motor vehicle again.
The FMCSA's hours-of-service rules are an attempt to prevent truck drivers from staying behind the wheel of large commercial vehicles when they are fatigued. Some FMCSA estimates indicate that as many as 6,000 drowsy-driving related truck accidents happen every year even though these hours-of-service limits are in place.  Drowsy driving is incredibly dangerous and a person who has been driving after being awake for too long can have an accident risk that is equal to the danger presented by drunk drivers.
Brillo Motor Transportation, unfortunately, did not put safety first, according to the government's allegations.  When the driver refused to drive a truck from Quincy Massachusetts to Milford Massachusetts because he had already exceeded his allowable driving hours, the company fired him.  The driver took legal action and OSHA has now ordered him reinstated.
Hopefully, the trucking company will learn several important lessons from this: that it shouldn't fire drivers for refusing to violate safety rules and that it shouldn't pressure drivers to violate safety rules in the first place.
Unfortunately, sometimes trucking companies do urge drivers to break the rules. Driver shortages and a desire for profits can prompt trucking companies to urge drivers to exceed maximum drive time limits. If drivers listen to employers and drive without sufficient rest, this creates a major risk for everyone on the roads.
If you've been hurt, call 1-800-WIN-WIN-1 for a free consultation with a personal injury lawyer at the Law Offices of Mark E. Salomone.