Recently, the Governors Highway Safety Association announced that five states throughout the United States have been awarded grant funding from the "Ford Driving Skills for Life" (FDSL) program. FDSL has provided a total of $100,000 in funding to programs in eligible states that are designed to prevent teen driving accidents.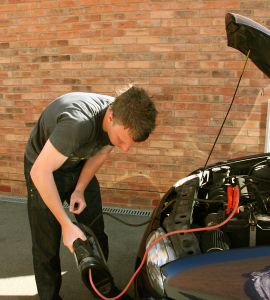 Our Boston accident lawyers know that Massachusetts is one of the states that has received grant money this year. The grant money is intended to support initiatives that can make a real difference in reducing teen car accident deaths.
Teens consistently make more auto accident insurance claims due to crashes each year and car accidents have persistently remained a top cause of teen deaths.  The summer is especially deadly for teens, with the period from Memorial Day to Labor Day known as the 100 Deadliest Days. Hopefully, initiatives supported by the FDSL grant program will help to reduce these fatalities and make young people safer on the roads.
Grants Provided for Massachusetts Program to Fight Distracted Driving
Each of the grants provided by the Ford Motor Company Fund is worth $20,000 and the money is to be spent on teen driving related activities. Members may apply for the grant and a panel consisting of representatives from both Ford and GHSA review the applications to determine which programs to support.
This year, one of the programs chosen is called "No Distractions- Just Drive!" The program was launched by the Massachusetts Office of Public Safety and Security, Highway Division and first began in 2011. It is a successful program that incorporates different elements of the Ford Driving Skills for Life lesson plan.
For example, the program offers young drivers and their parents the chance to get behind the wheel with a professional driving instructor. The driving instructor will teach crash avoidance techniques and will also teach teens how to best control their vehicles while focusing on minimizing distractions. In general, when an activity in the car takes more than two seconds to complete, this activity can be a distraction that takes the teen's attention off the road and increases the chances of a crash happening. By learning to better control their cars to avoid becoming distracted, teens can be safer behind the road.
Hopefully, these driving events will make a real difference in reducing crashes. Other projects supported by the FDSL program also aim to make the roads safer for teen drivers as well, and will hopefully be equally effective. For example, in Maine, a teen safe driving contest will be held by Maine's top teen radio station. In Mississippi, DREAM, Inc. and the Governor's Office of Highway Safety will host a highway safety day in October including a series of activities such as a DSFL Game Show and a Rock the Seat Belt Event. Finally, in Utah, the Highway Safety Office will use the grant money to expand its efforts to prepare teens for safe driving conditions.
While these are all different approaches to making teens safer, all have the important goal of teaching young people to make smarter driving choices and to be better equipped to handle driving situations that they may encounter on the roads.
If you've been hurt, call 1-800-WIN-WIN-1 for a free consultation with a personal injury lawyer at the Law Offices of Mark E. Salomone.