The National Transportation Safety Board is calling for all auto manufacturers to make the newest crash prevention technologies standard in all new model cars and trucks, holding that such a move would halve the number of fatal wrecks.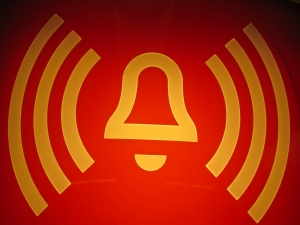 Our Worcester car accident lawyers believe this is a timely message, as we all prepare for travel this Thanksgiving weekend.
In fact, the National Safety Council is projecting that at least 450 people throughout the country will die on our nation's roads throughout the holiday weekend. That's a rate of 10 percent higher than an average November weekend. Additionally, between 41,100 and 56,500 will be seriously injured.
We don't know exactly how many of those will be in Massachusetts, but given that we account for two percent of the nation's population, we can estimated somewhere around 9 or 10 deaths and approximately 1,130 serious injuries statewide that weekend.
The NTSB chairwoman has been quoted by the Boston Globe as saying that the advanced technologies that help prevent crashes should be available to everyone - not just those who can afford it.
We agree.
Those technologies include:
Forward collision warnings;
Adaptive cruise control;
Automatic braking;
Lane departure warnings;
Electronic stability control.
These features are already available on consumer vehicles, but they are primarily limited mostly to vehicles on the higher-end. The auto industry has complained that such a move could literally mean thousands of extra dollars added to the cost of each new car. However, the NTSB states that most of those technologies should only cost a few dollars more to each new car.
The board estimates that well over half of all fatal accidents on our highways happen when vehicles either careen off the roadway, are changing lanes or rear-end another. In fact, crashes in these categories accounted for some 32,000 fatalities throughout the country in 2011. The board maintains that the above-mentioned technologies could be instrumental in slashing these numbers.
For example, lane departure technology would warn a driver when his or her vehicle drifts into another lane without turning on the blinker. Then there's adaptive cruise control, which employs sensors to detect traffic conditions and adjusts the brakes and throttle in order to keep the car at a safe distance from the one in front of it. Then there are forward collision warning systems that watch the roadway in front of the vehicle and signal if the driver is at risk of an impending crash. With some forward collision warning systems, the car will actually brake if the driver doesn't do anything to steer clear of a crash. Automatic brakes are similar in that they will activate when the sensor detects an impending collision with another vehicle, object or person.
The board is also recommending that the auto industry install tire pressure monitoring systems and speed-limiting technology for commercial trucks.
This list is part of the organization's "10 Most Wanted" improvements to safety. Of course, this isn't an organization that has any actual authority to implement these changes or regulations but the recommendations it makes can have significant sway in Congress, as well as with state and federal agencies.
Hopefully, in the interest of everyone on the road, they'll get everything on their holiday wish list.
If you've been injured in a Worcester car accident, call 1-900-WIN-WIN-1 for a free consultation with one of the personal injury lawyers at the Law Offices of Mark E. Salomone.