Whether you are wearing a seat belt or not is one of the single biggest factors in determining whether you are able to survive in the event that you are in a traffic accident. Of course, in order for a seat belt to be effective at saving your life or preventing auto accident injuries, the seat belt needs to work correctly.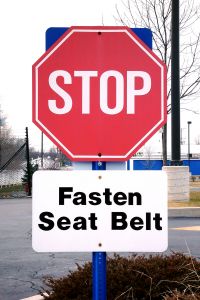 Unfortunately, the seat belts in many Toyota vehicles may not provide motorists with the protection that they deserve and expect. Because of problems with seat belts in certain vehicles, Toyota has recently announced that it will be recalling as many as 342,000 pickup trucks. Our Boston defective vehicle lawyers know that Toyota has initiated the recall to help prevent injuries, which the car company could potentially become liable for if someone is in a crash and the seat belt fails to work.
Toyota Recalls Pickup Trucks Because of Seatbelt Problems
MSN Autos reported on the Toyota recall early this August, alerting motorists to Toyota's decision to take pickup trucks with faulty seatbelts off the roads.
The 342,000 vehicles that Toyota is recalling include Tacoma pickup trucks that were manufactured from 2004 to 2011.  MSN Auto reports that pickups with Access Cabs that were manufactured during this time period have screws that could be faulty. The screws attach the seatbelt pre-tensioners to the driver and front passenger seatbelt mechanisms, which are mounted on the truck's rear doors.
If the rear doors of the pickup are opened and closed "repeatedly and forcefully," the screws can become lose over time. As a result, the seat belts could detach and thus not protect motorists from flying through the windshield, ejecting from the vehicle, or otherwise sustaining injuries due to being unsecured in the event of a crash.  The pre-tensioners job is to cinch the seatbelt tightly when the car senses an impact, and of course the pre-tensioners will also not serve this function when the screws have become damaged.
This new recall is not the first time that Toyota has been forced to take a car off the market because of seatbelt problems. In March, the car company also recalled 209,000 FJ Cruiser SUVs because of a potential that the seatbelts would detach due to cracks in the rear door panel.
With all of these Toyota cars with dangerous seatbelts, motorists could be seriously hurt if they were involved in a crash and something went wrong.   Car companies are expected to provide reasonably safe vehicles that work as intended, which means that the seat belts need to work too.  If a motorist were to be involved in an accident and sustain injuries (or be injured more severely) because a problem with the seatbelt, Toyota could potentially be held legally liable in a product liability claim.  There is no requirement to prove the car company was negligent in order to win such a claim, but injured victims would need to show that the detached seat belt was the direct cause of harm they endured.

If you've been hurt, call 1-800-WIN-WIN-1 for a free consultation with a personal injury lawyer at the Law Offices of Mark E. Salomone.