Most people know that a blow to the head can have serious consequences and can cause major health issues. However, many people are also unaware of the extent of what a brain injury can do, or of how serious the lifelong consequences of a brain injury can be. Even medical professionals and scientific researchers are still learning new information about the lasting consequences of brain injury, and none of the new news is good news for those who suffer a head injury.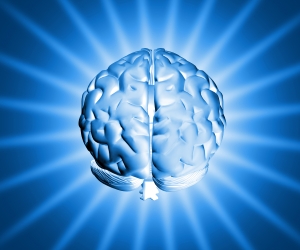 While the field of brain injury is still being explored, one documentary filmmaker has tried to educate the public about just how serious a brain injury can be. Our Boston brain injury lawyers know that caregivers can benefit from a better understanding of brain injury, and this film could help to provide the comprehensive insight necessary to get some idea of what brain injury victims go through.
Taking a Look at Brain Injury Consequences
According to Forbes.com, the new documentary film on brain injury is being produced by HBO and is called "The Crash Reel." The film, which was directed by Lucy Walker debuted  in early August on HBO and is headed to theaters later this year.
The film follows the story of Kevin Pearce, a young man with a bright future in the field of pro-snowboarding. Pearce had been profiled by ESPN and was an Olympic hopefully when he attempted to do a technical trick called a "cab double cork." Unfortunately, the trick was unsuccessful and Pearce suffered a severe blow to the head.
After the failed attempt, Pearce was in a coma and sustained severe brain injury. While his compatriots were at the Olympic Games, Pearce ended up spending ten months in a rehab hospital where he had to learn to do basic tasks like walk and talk again.
Pearce hopes to one day be able to snowboard, but unfortunately, as the film makes clear, his life has been seriously and permanently affected by the brain injury he sustained. Doctors say that he has done permanent damage to both his memory and to his vision, and that he is at great risk if he is ever hit in the head again.  His brain injury has also affected every aspect of his day-to-day life. As director Lucy Walker described, a brain injury is "such an insidious injury," because it is "physical and it's mental and it's social and it's practical."
Unfortunately, brain injuries may affect even more aspects of life than were portrayed in the film. Studies have shown that brain injuries put patients at greater risk of all sorts of future cognitive and mental problems. For example, there have been studies to suggest a link between brain injury and the development of dementia.  Now, new recent evidence has come to light and a publication in Medscape indicates that there may be as strong a link between brain injury and ischemic stroke as there is between hypertension and ischemic stroke. Although there has been no conclusive determination that this link exists, if further research proves it does, this is very bad news for brain injury victims since hypertension is currently the top risk factor for ischemic stroke.
This new potential link between brain injury and ischemic stroke shows just one more way in which a brain injury can have a lasting impact on a victim's life.
If you've been hurt, call 1-800-WIN-WIN-1 for a free consultation with a personal injury lawyer at the Law Offices of Mark E. Salomone.